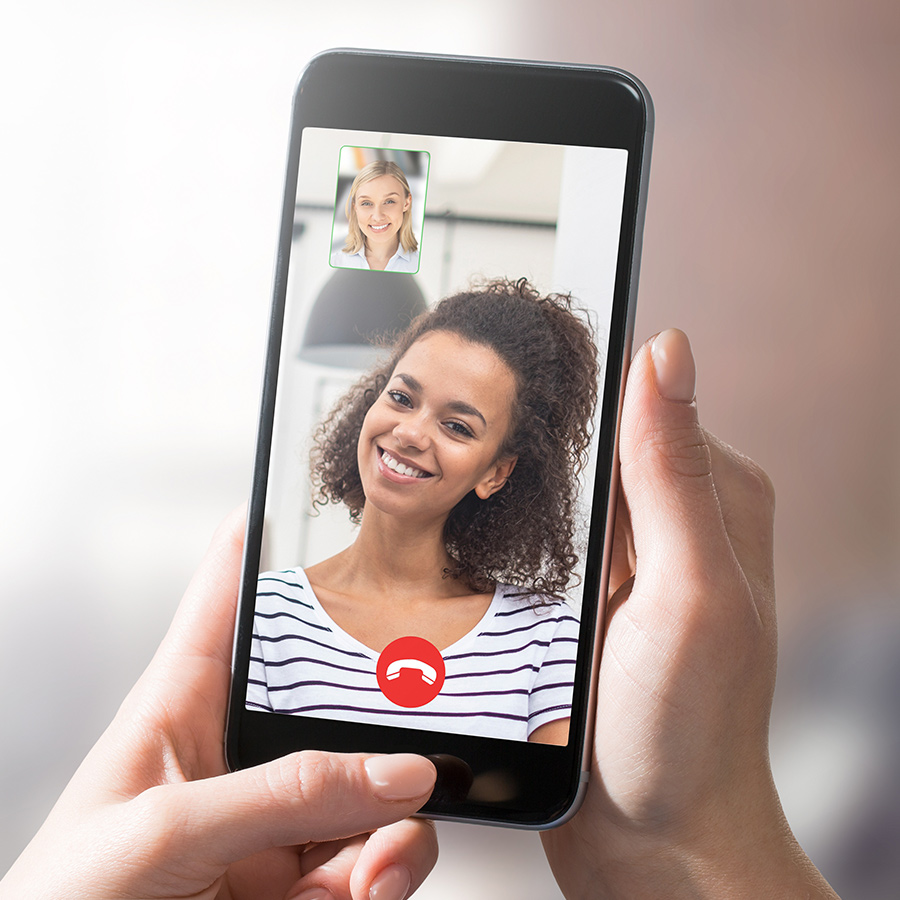 Book a FREE virtual consultation
If you're thinking about taking the first steps to improving your smile but are not quite ready to visit our dental practice, then we're excited to let you know that know about our FREE virtual consultations.
Popular treatments at Dentalcare Brackley
Welcome to Dentalcare Brackley
Our priority is to get to know you and help you keep your teeth and gums healthy. We also want to help you achieve your dream smile.
General dentistry forms a huge but vital part of what we do, we like to see patients at least once a year to check on your oral health. Prevention is better than cure!
Perhaps you have a specific concern about your teeth? Are you concerned about staining? Or you've got a loose filling? Whatever the problem, our expert team will be glad to advise you.
Maybe you're looking to make a big change to your smile? Would you like to straighten your crooked teeth or change the colour of your teeth? Our cosmetic dentists will talk you through the treatment options.
Whatever your reasons for visiting us, our friendly and approachable team look forward to meeting you.
Teeth straightening
If crooked teeth are affecting your confidence, you should consider adult braces. We offer fixed and clear braces to correct different problems including crowded teeth or problems with your bite. Braces are now more discreet, more affordable and have faster treatment times. We also offer braces for children.
Dental implants
A missing tooth or missing teeth can cause discomfort and embarrassment. Dental implants permanently replace gaps in your mouth with natural looking teeth allowing you to eat, drink and enjoy your life as usual. Our experienced team can talk you through the process.
Cosmetic dentistry
Cosmetic dentistry is a quick and easy way to update your smile and your appearance. 
Teeth whitening is a popular way to brighten the colour of your teeth. We can also help smooth out uneven edges, fixed chips or cracks and change the shape of your teeth.
Dentalcare Brackley patient reviews
Both my daughter and I are registered here. The staff are lovely and my daughter loves going to the dentist. Can't rate them enough 🙂
Very impressed took time for me I feel listened to and cared for thank you 🙏
Had ortho treatment with C Gowes. First class service, excellent results. He and his nurse are friendly and help alleviate your nerves.

...

Treat you like a friend. Being a very nervous patient with dental anxiety they are soooo supportive. I really couldn't leave anything but positive feedback. They remember the small things you have told them so you feel like they really care, understand and want the best for you. Take their time to ensure you understand everything fully too.

read more
Very friendly and welcoming staff. Take the time to explain what is needed and the options available. They put you at ease. Would

...

recommend them.Covid safety measures are in place and very clean

read more
Yesterday I attended my long overdue ,(COVID-19 delay), appointment to have a huge old amalgam filling in the upper back of my mouth

...

drilled out - hardly any tooth remaining! Then prepared for a crown and the temporary one fitted. So after having the work done I fully expected a lot pain in my jaw and gum today! But absolutely nothing. I am very impressed because usually my jaw at least feels as if it's been stretched over my ear!Work carried out by Mr Christian Gauws.

read more
First class treatment from the Receptionist through to the Dentist. I would highly recommend using this practice
Spot on. Can't ask for anything more from them during Covid -19. Phone advice available at all times. Called me back within around 10

...

minutes and dealt with me promptly, politely and with care

read more
had an appointment today and the staff were brilliant, they were sanitizing everything, as well as keeping to all covid rules. Yet they

...

made me feel comfortable and at ease and nothing was a bother, the dental nurse and dentist were brilliant, very gentle and I didn't feel a thing, which I usually am jumping on ceiling as such sensitive teeth. will definatly be using them again, thank you again

read more
Can't fault anything. Great Practice, Covid19 things in place that made a recent visit quick and easy. The staff are always chatty and

...

happy. If any treatments are needed it's always explained in details that are easy to understand. I've never had to wait more than a week for a appointment. Would Highly recommend.

read more
Had the in house appointment after the phone consultation, their adherence to the COVID safety rules was exemplary. Felt very safe and

...

well looked after. The dentist I saw examples everything in detail and talked me through the x-ray he took and the prognosis of this and the treatment that was required. Got to have a tooth out!!! Overall very happy with everything

read more
Having a tooth removed can be quite daunting however the treatment, explanation and removal were all excellent. Didn't feel a thing. Many

...

thanks. See you in 6 months 👌👍Derek

read more
Lovely staff, up to date reminders of appointments, good service
Lovely place, Friendly team
Lovely service, friendly and engaging dentists with great humour who speak my native language of English : )Would definitely recommend

...

this dentist if you want a seamless and comfortable experience : )

read more
Lovely dentists and staffFelt very comfortable with treatment and would highly recommend
Lovely friendly admin staff - good dentists who put patients with phobias and fears at ease.
My anxiety 5 yr old son afraid of dentist. I personally terrified with dentist but, after meeting 4 dentists at this practice, I have so

...

much confidence and my son sat on the chair on his own too!!!😲 Thanks to Chris, Mariana, Aleena and Vijay. And also the Practice Manager Nicky and her team for their warm and friendly welcome to the practice.

read more
Right from reception to treatment I have had a very successful experience having a new crown fitted. Lovely people and happy with using

...

this practice regularly.

read more
Today I had a tooth removed by Jay. He knew how nervous I was and put me at ease right from the start. He explained what he was doing all

...

the way through and i didn't feel anything!! Very impressed and would recommend him to nervous patients. Thank you for making it a much better experience than i have had before.

read more
Had my first appointment here today and am relieved to say, so far so good. Very relaxed environment, Chris my Dentist and his assisting

...

nurse Hayley, made me feel very relaxed and at ease. Best dental duo I've seen so far. They are the Hall and Oates of Dentistry. Really glad I decided to switch. My previous Dentist made me feel nervous and uncomfortable, like they were completely put out and irritated by my anxiety. Really can't thank Chris and Hayley enough. They went through each step unrushed with me and explained all findings in detail to me. I'm already booked in to get started on the work that needs doing and although I'm nervous, I know they will put me at ease. I have also signed my daughter up with Chris and Hayley as I really do believe they are the best.

read more
Fantastic Staff, great Receptionists & comprehensive, pain free treatment, highly recommend this Dentist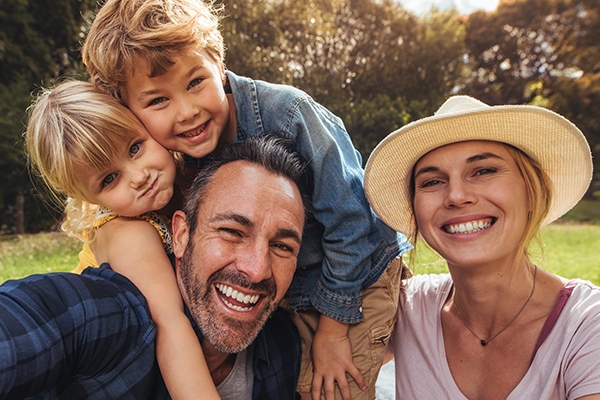 NHS dentist in Brackley
Our NHS services focus on looking after and protecting your oral health. This will include general check-ups and hygiene appointments which allows us to monitor your teeth and gums and work with you to prevent tooth decay and gum disease.
NHS services also include treatments that are necessary to care for your dental or general health and prevent you living with pain or discomfort. This may include restorative care such as fillings or crowns.
Finance
​We passionately believe that everyone has the right to access dental treatment when you need and want it. We aim to keep our dental fees fair.
Some dental treatments are expensive which can be off-putting. We provide finance plans to help spread the cost into amounts that are manageable to you.
We also offer 0% finance so that you can get the treatment you want when you need it without having to worry about how to pay for it.
New patients
We welcome all new patients to Dentalcare Brackley. Whether you're an NHS or a private patient, you will always experience the same level of personalised care from our experienced and friendly staff.
We are delighted to offer a wide range of dental treatments including all aspects of general and cosmetic dentistry. We have a highly skilled team for dental implants and teeth straightening too.
For your convenience we offer flexible appointment times.