Meet the Team
at Dentalcare Brackley
Dentalcare Brackley Dental Team
Your dental team is made up of highly qualified, experienced, friendly professionals that care about you and your dental health. Here is some more information about the team: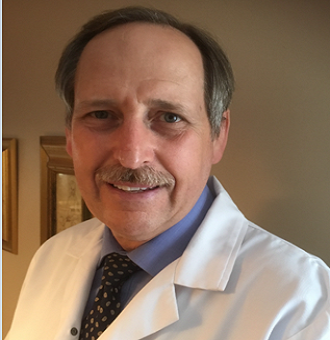 Dr Christian Gouws, BChD DPDS
Orthodontics - GDC No 71422.
"My passion in Dentistry is combining Orthodontics with Cosmetic Dentistry."
Dr Gouws is a certified Invisalign Clinician and have over 20 years' experience in Orthodontics. He graduated with two degrees from the University of Pretoria in South Africa in 1991 and Practiced in private dentistry for five years before moving to the UK. Dr Gouws then held a clinical attachment at the Royal Berkshire Hospital Orthodontic Department in Reading for four years.
His passion for Orthodontics encouraged him to complete the prestigious DPDS diploma at Bristol University in 2004 with core disciplined in Orthodontics and Oral Surgery.
To maintain his clinical skills Dr Gouws also studied further in cosmetic dentistry and received the Certificate for Aesthetic Restorative Dentistry and Photography at the Eastman Dental Institute in London.
Dr Gouws may use different types of Orthodontics to get the most desired result which may include: Invisalign, Conventional fixed braces, removable appliances.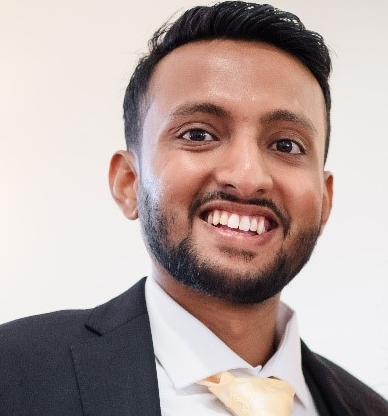 Vijay Selvanathan
Dentist - GDC No 265416.
Vijay graduated from Bart's and the London School of Medicine and Dentistry where he had the opportunity to work alongside and learn from some of the most experienced and talented dentists in the country.
He is known for his friendly demeanour, and takes pride in helping anxious patients overcome their fears of receiving dental treatment. Hopefully, allowing them to leave here with a pleasant experience and a different view on dentistry.
He has undergone extensive postgraduate education with an emphasis on restorative and cosmetic dentistry. He is certified to provide Invisalign clear aligner treatment and has also received the certificate for ''Masterclass in Aesthetic Dentistry'' from the prestigious Eastman Dental Institute in London.
Vijay is committed to high quality dentistry, so for all your dental needs, cosmetic or functional, rest assured that you are in safe hands.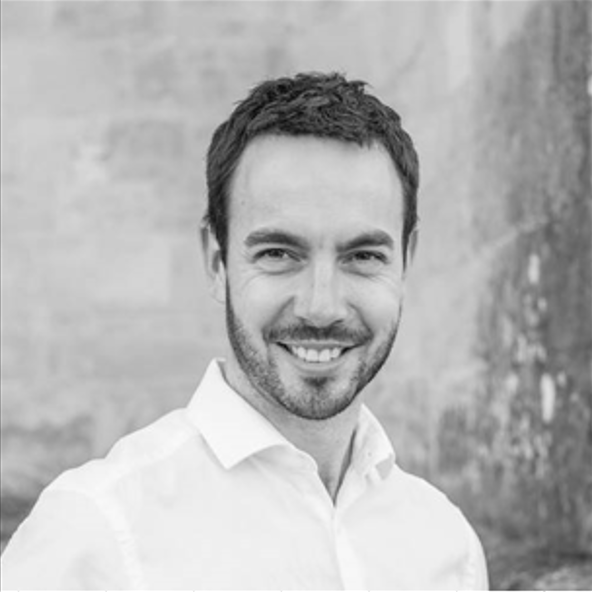 Dr AJ Haasbroek
Implant Dentist
AJ is enthusiastic, passionate about people and constantly goes the extra mile to ensure his patients get the best possible treatment. He is continually developing and improving his skill with modern advancements in implantology.
He qualified from the University of the Witwatersrand in 2010, completed his primary dental implantology training at the University of Pretoria in 2014 and is currently enrolled in the European MSc for implant dentistry.
His practice is limited to exclusively performing dental implant surgery.
When AJ is not working, he enjoys traveling and exploring with his lovely wife and two children.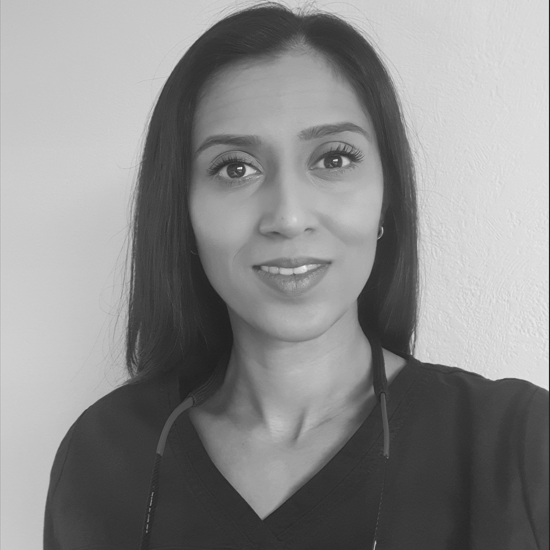 Chandni Vekaria
Dentist
Chandni is a dentist with special interests in Endodontics. She graduated from Kings College London in 2013 and has since alongside practicing general dentistry focused her skillset in Endodontics. Currently completing a masters in this discipline, Chandni has experience in performing complex root canal cases and routinely receives referrals from colleagues for challenging cases.
Chandni prides herself in providing high quality dental treatment to her patients. Her warm caring nature puts patients at ease and allows even the most nervous of patients feel comfortable in undergoing dental procedures. She is regularly undertaking courses and further training to ensure she maintains the highest standard of patient care and is a member of a number of dental societies.
In her free time Chandni enjoys spending time with her young daughter and is an avid traveller. Pooja Kohli
Associate Dentist - GDC No 278754.
Pooja graduated from the Czech Republic in 2018 , and worked in the Midlands before joining our group. She has advanced knowledge in  specialised areas of dentistry including restorative and cosmetic dentistry. She is currently doing a diploma in restorative and cosmetic with a platform for 1 year MSc on completion.
Pooja will be helping you gain your smile back with minimally invasive treatment options including composite bonding,veneers.
She will also be certified in full Invisalign by start of February.
In her spare time, pooja enjoys travelling, hiking and cooking. Melissa Hitchcock
Practice Manager - RDN17
Melissa initially joined Dentalcare Brackley in 2012 and was part of the team that opened this site. Melissa has been registered with the general dental council since 2008 and although she enjoys in being in surgery nursing and having direct contact with patients, she also utilises her experience to manage and develop the practice. Clocking up nearly 18 years of working in the dental profession, Melissa has an undeniable attachment to Dentalcare Brackley having been part of its development since 2012, and is dedicated to supporting the patients and the team in its future growth.
Our values at Dentalcare Brackley
Our Vision is based on the 4Ps at Dentalcare Brackley
Patients
Establishing the highest professional standards of patient care, with a commitment to ethical dental practice.
Professional
Through our code of professional dignity we are accountable for providing exceptional dentistry.
People
An atmosphere of achievement is established through inspiring success and building a transparent team.
Performance
Being a highly effective, productive team.
Why Choose Dentalcare Brackley
0% finance available
Online booking facility 24/7
Flexibility; early morning, late afternoon and on Saturdays appointments, so you never have to take time off work
A highly experienced and qualified team of professionals
Wide range of dental services to help patients achieve beautiful and healthy teeth
Options for nervous patients
Working towards digital dentistry – so no more impressions
Family friendly
Dental fees
At Dentalcare Brackley, we treat every patient as an individuals, therefore each treatment plan is completely bespoke. 
Finance
We offer finance options because we believe everyone should be able to benefit from high-quality dental care.
Before & after
We are often told by our patients that the dental treatments we have provided has dramatically improved their quality of life.